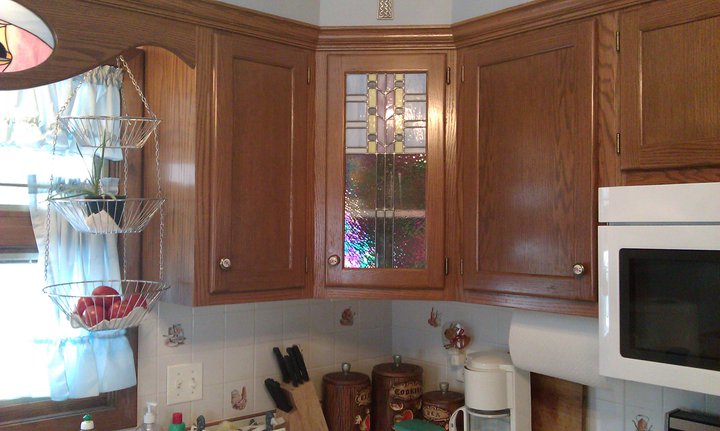 Custom Stained Glass
David became interested in learning the art of stained glass when he remodeled his kitchen back in 1997. His wife, Karen, wanted a stained glass panel made for one of the corner cabinets. When he discovered the panel would cost nearly $400, he jokingly asked the woman who gave him the estimate if he could just take a class in making the design. She told him, "Sure!" That summer, David took classes in the craft.
Since 1997, David has crafted  many designs for family as well as for clients.  David has made many  pieces to donate to silent auctions for Boy Scouts, church and other non-profit organizations.
Pricing
All stained glass pieces are custom made. Pricing is determined based on size, number of glass pieces, color of glass pieces, framing and installation location.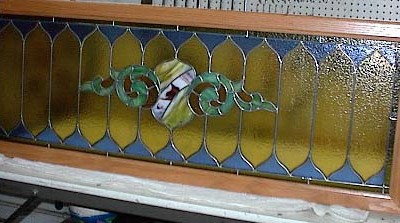 Restoration and Repair David restored this stained glass piece, which was once used as a transom window. The piece was encased in a wood frame, which had many coats of paint on it. You could not see the the glass on the very edge of the piece because it had been painted over! The original glass is approximately 100 years old. The cracked sections of glass had to be carefully removed. We were able to order replacement glass from the same manufacturer who made the original glass. The restored piece was framed in a hand-crafted oak frame.... read more